Ongoing IMG Studies
Want to play a video game with a robot?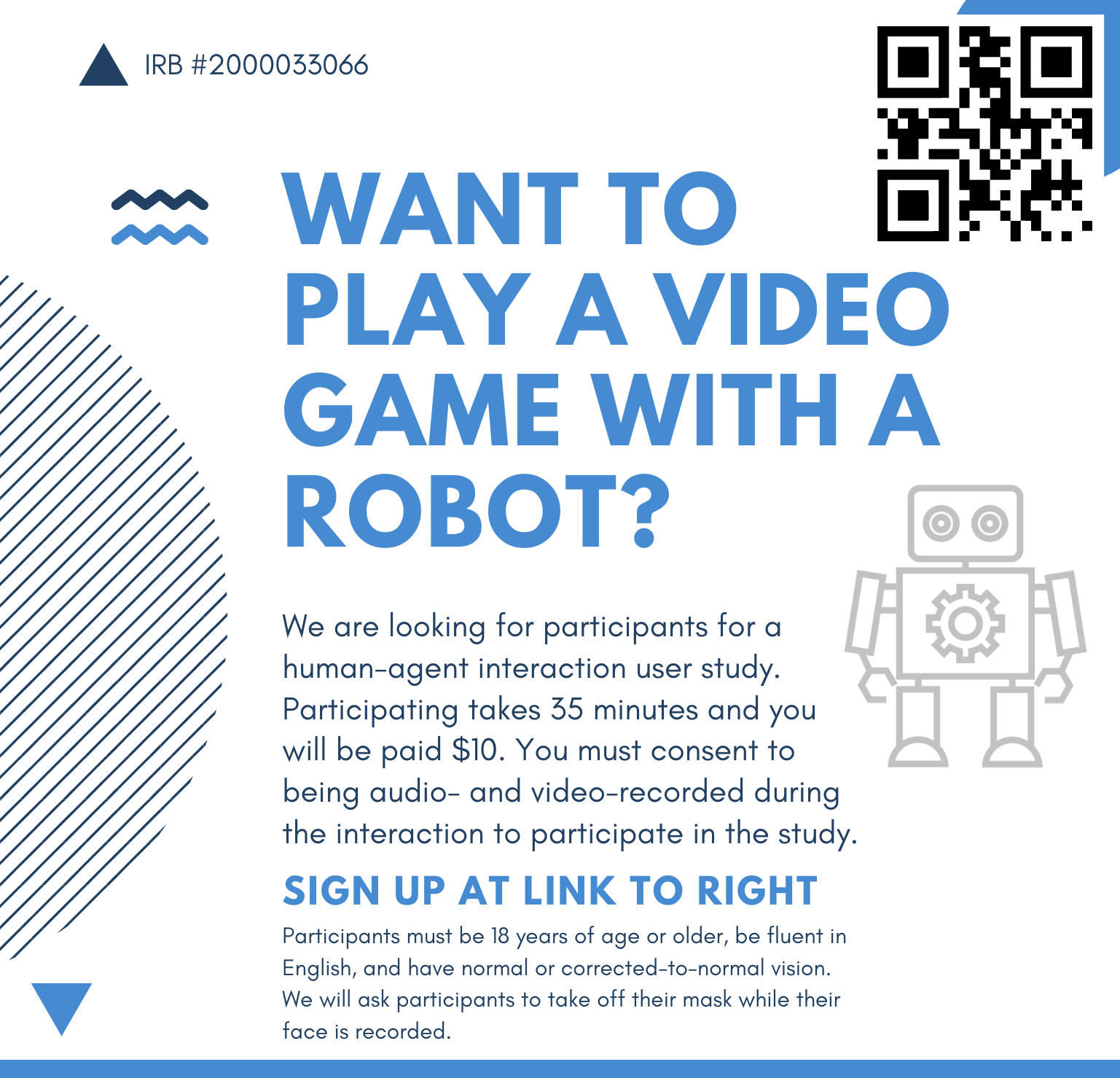 We are looking for participants for a human-agent interaction user study ($10 for 35 min, IRB #2000033066). Participants must be 18 years of age or older, be fluent in English, have normal or corrected-to-normal vision, and agree to being audio- and video-recorded during the interactions with agents to participate in this study. We will ask participants to take off their mask for a few intervals while their face is recorded.
If interested, you can sign up at https://bit.ly/3yWTkdI.
You can also email kate.candon@yale.edu with any questions.
Email list
We run various studies throughout the year and are often looking for new participants! Enter your email here if you'd like to be informed of new opportunities to participate in our studies.