Ongoing IMG Studies
Want to learn about AI from a robot?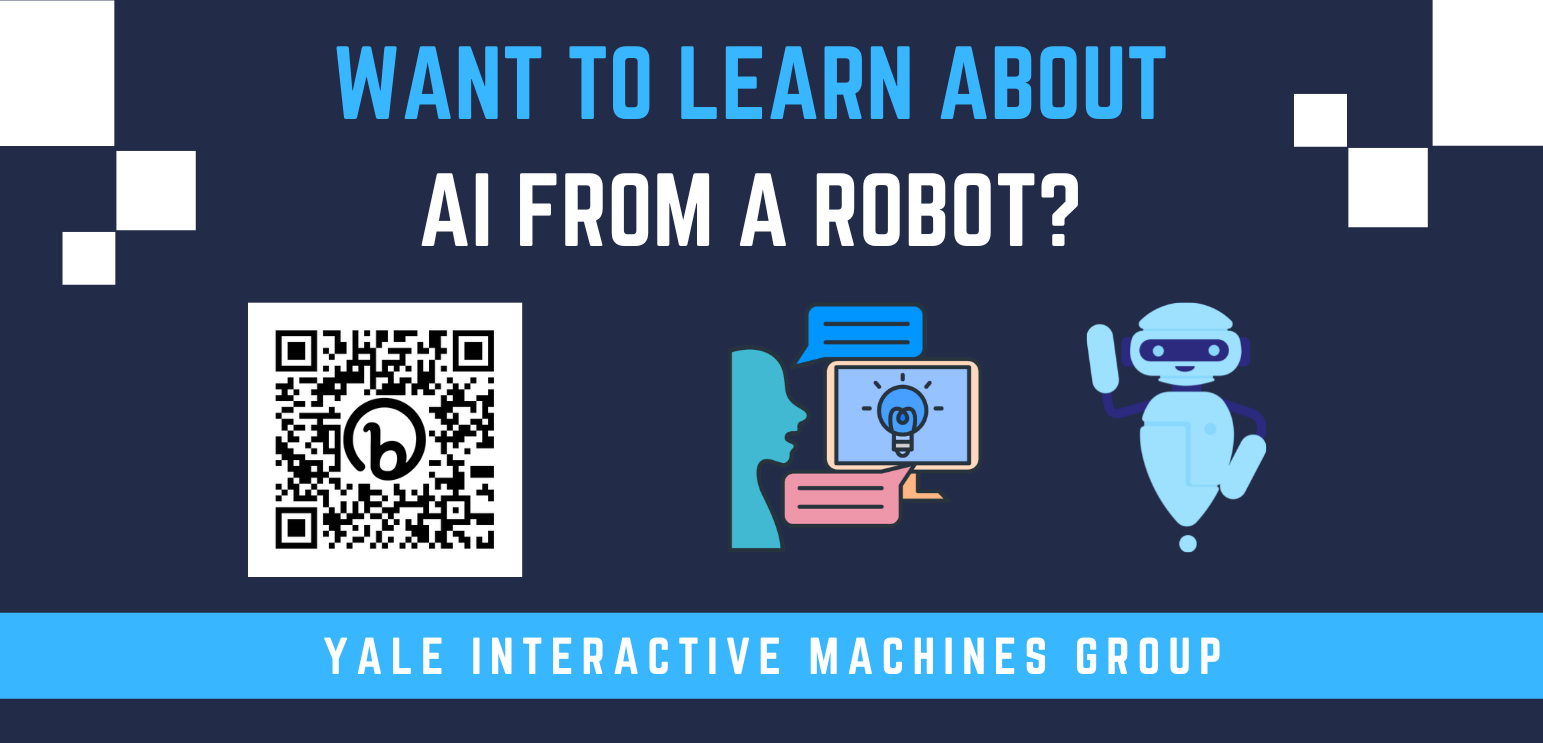 The study: We are looking for participants in a human-robot interaction study which aims to investigate more interactive, engaging, and effective methods of explaining the decisions made by machine learning (ML) models to their end-users. Small groups of participants will interact together with a robot, which may include simple tasks and games to help explain ML models. This study will take 60 minutes, and you will be paid $20.
Eligibility and Consent: To participate, you must be at least 18 years old, fluent in English, and agree to audio and video recording during the interaction.
How to Participate: Please visit bit.ly/robot-ai-explanations if you'd like to participate in the study! Our study requires groups of three participants at a time, so please use our linked scheduling tool to make a group of three. You can also pass the link to our study to friends who are available at the same time so they can sign up too! If you have any questions, you can email Austin.Narcomey@yale.edu
Help us learn about how people deep breathe!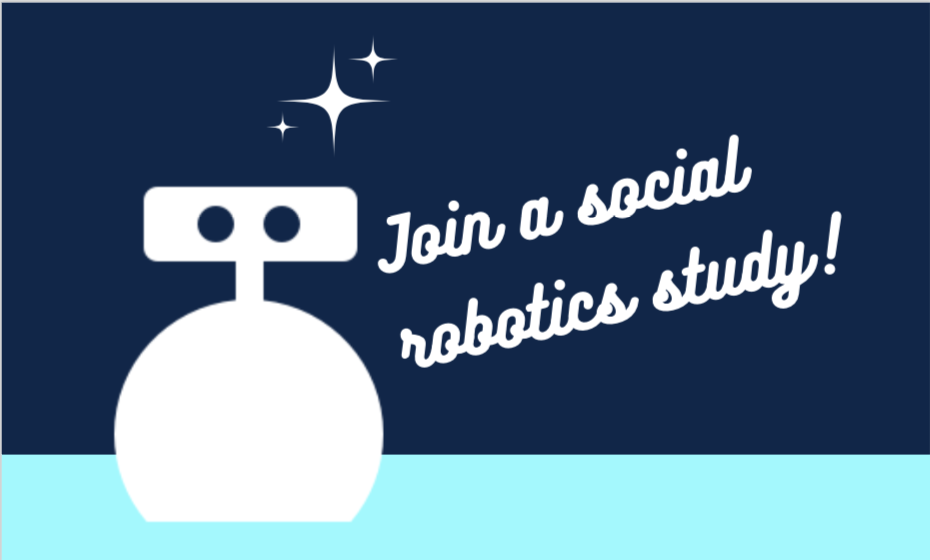 If you are between the ages of 18-28, you can sign up to participate in a paid study to help build a social robot that supports the development of a deep breathing practice to reduce anxiety. Study activities will include: a series of surveys and performing deep breathing exercises while wearing a chest-strap respiration belt. Audio, video, and other sensor recording is a requirement for this study. You will be asked to not wear a mask for portions of the study. Sessions last 45-60 minutes and you will be compensated $15 for your time.
Sign up here: https://bit.ly/3ch7P3G
If you have any questions, please email ellie.mamantov@yale.edu
Email list
We run various studies throughout the year and are often looking for new participants! Enter your email here if you'd like to be informed of new opportunities to participate in our studies.