Ongoing IMG Studies
Help us learn about how people deep breathe!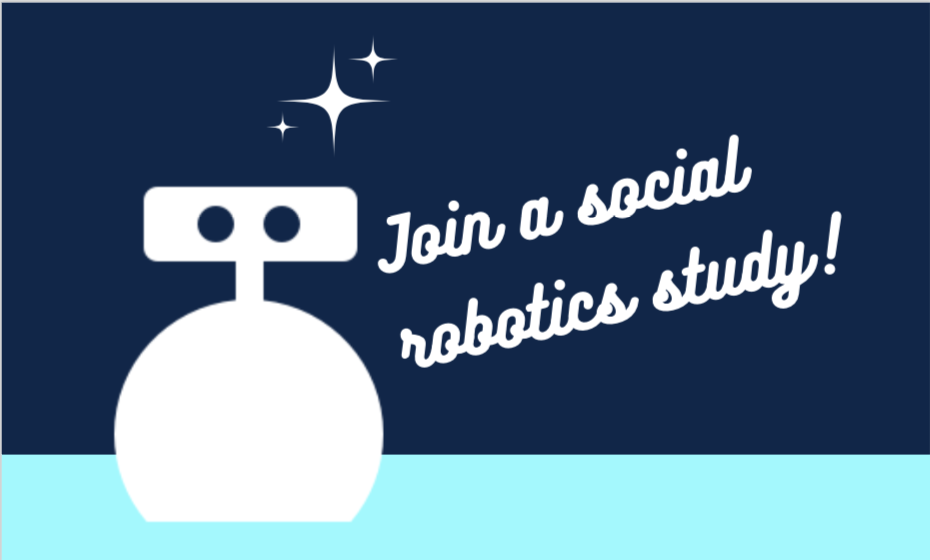 If you are between the ages of 18-28, you can sign up to participate in a paid study to help build a social robot that supports the development of a deep breathing practice to reduce anxiety. Study activities will include: a series of surveys and performing deep breathing exercises while wearing a chest-strap respiration belt. Audio, video, and other sensor recording is a requirement for this study. You will be asked to not wear a mask for portions of the study. Sessions last 45-60 minutes and you will be compensated $15 for your time.
Sign up here: https://bit.ly/3ch7P3G
If you have any questions, please email ellie.mamantov@yale.edu
Email list
We run various studies throughout the year and are often looking for new participants! Enter your email here if you'd like to be informed of new opportunities to participate in our studies.